Cards, Decorations and Food
Step 5 – start of November
Christmas Cards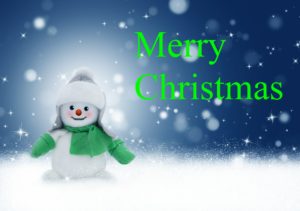 Do you send and receive Christmas cards? The start of November is a good time to check over your Christmas card list, or prepare one if you don't have one. I keep mine in an Excel spreadsheet because that can be used to print out address labels – very handy. During the year, I update it if I hear of someone moving or a death, so it's always ready for Christmas. Updating is very quick. How many cards do you send? I normally expect to send about 80, so I start looking out for budget boxes of cards I can buy, as well as checking to see whether I have any left from last year.
If you send cards and use a list for printing labels, you will need to check your cards, labels stock and printer ink. Of course, you can always send an ecard and there are many firms that provide this service.
Stamps
If you send snail mail cards, you will need postage stamps. November is the time that Christmas stamps often come out and it can help with budgeting to buy a packet of a few each week during November.
Step 6
Decorations
If you have decorations left from last year, it is a good idea to check them over, especially lights or any electrical items, for damage or wear and tear and to get fresh ones if necessary. If you buy a fresh tree each year, you could also look for Christmas tree sellers near you and ask when their trees will be ready to select from. The start of December is a good time to get a tree, to keep it fresh for Christmas. An artificial tree can be kept from year to year and doesn't suffer from needle drop. Again, it is time to check the tree and see if a new one is needed.
Step 7
Food
Local shops will often start taking orders for food during November, especially for large items like Turkeys and hams. You may be able to start a savings plan with your local supplier, though you need to be careful with this to ensure your money is safe. Have you ordered or baked your Christmas cake and Christmas pudding? Some people also make their own mincemeat. If this is not for you, start looking out for cakes, biscuits and puddings you can buy now and store safely until Christmas.