Throw Away Wrapping Paper
It is estimated that Americans spend over $7 billion dollars on gift wraps each year. And most of this is not recyclable, some because it is foil or plastic based and the rest is extremely thin and covered in ink and costs too much to recycle.
In the UK, it is estimated that 227,000 miles of wrapping paper is thrown away. The earth itself is 25,000 miles in circumference, so that paper would wrap around the world at the equator NINE times! Again, plastic or foil wraps are NOT recyclable but some of the wrapping paper is, though it will be covered in a great deal of ink, which again, requires chemicals to remove.
The average American adult gives 42 gifts each year and the average British child receives about 16 gifts a year, which is a lot of wrapping. So what to do?
Don't Spoil The Surprise
The wrapping paper is a big part of gift giving. It hides the present until the last minute, it takes time to unwrap and contributes to the overall mystery and excitement of Christmas.
Santa Does Not Bring ALL The Gifts
While Santa brings some gifts, most of the presents a child receives will be from their parents and family and these could be wrapped in recyclable paper.
Where Do You Get Recyclable Wrapping Paper
You make your own. You may not be able to get Santa to wrap his presents in recyclable paper, though it would be nice if you could add that in your letter to Santa but all the presents from friends and family could be wrapped in brown kraft wrapping paper, which is available cheaply at all stationery shops and many corner shops too.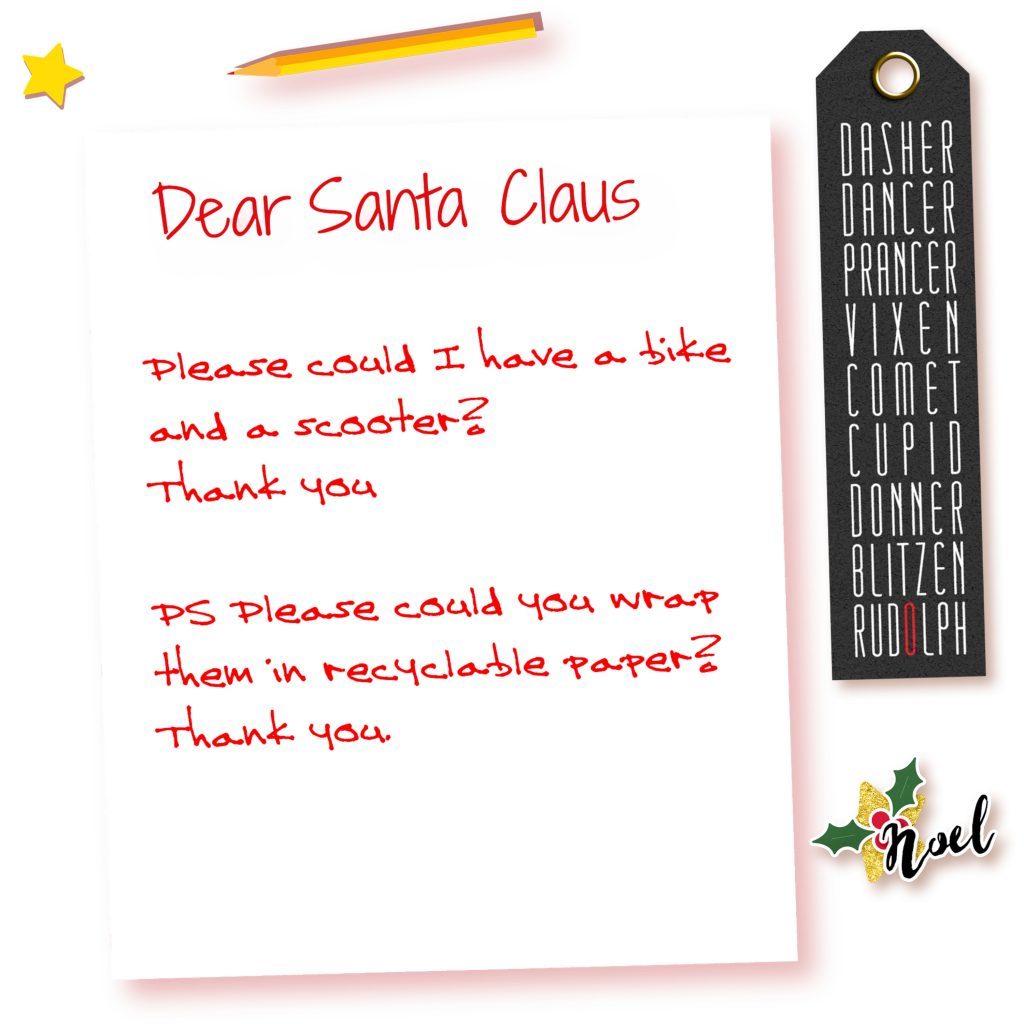 Not very exciting? Ah but that's where the fun comes in – you can make your own decorated wrapping paper very easily from brown wrapping paper and it's something the kids can join in with too.
Here is a blog post from a UK firm that sells brown wrapping paper giving you loads of ideas on how to create the most delicious wrapping paper around, while having lots of fun. If your kids belong to a group, such as scouts or a homeschooling group or a church group or something similar, you could use these ideas for a fun meeting where everyone can create their own unique wrapping paper. Use water based paints and potato prints, hand prints or even brush splatters to create something completely different.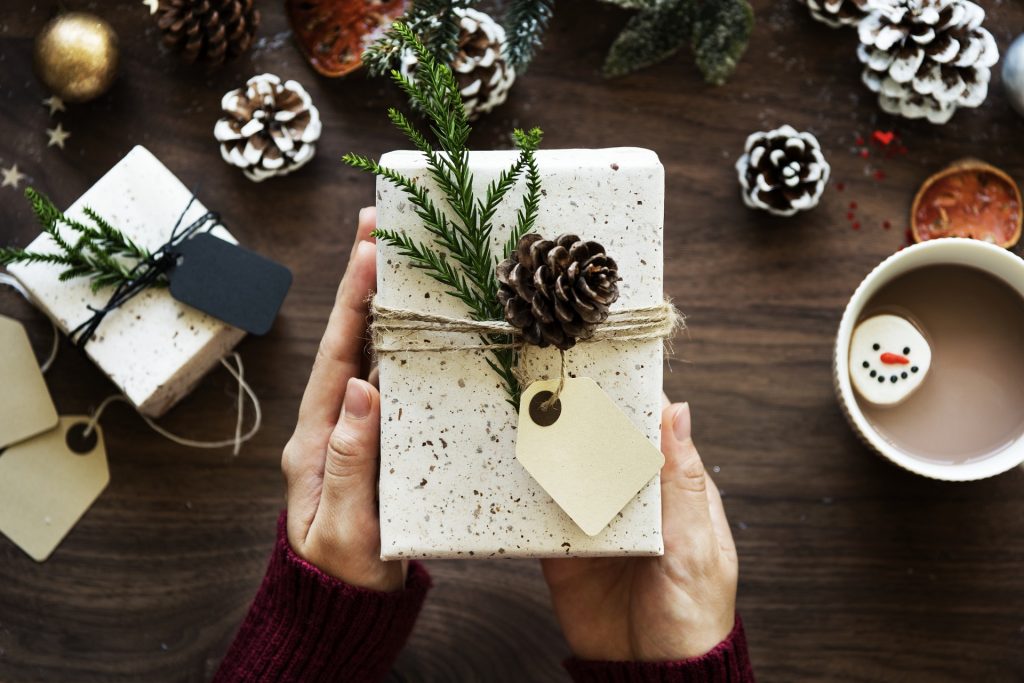 Gift wrapping does not stop with wrapping the parcel. You can also add recyclable tying material, like garden twine or raffia and decorate your own luggage labels instead of using printed labels. Add more decorations with found items like pine cones or snippets from evergreens.
Here are some more ideas for wrapping your Christmas parcels, without needing to use bows. Instead, you use some different wrapping papers and make one a pattern on top of another. Confused? Take a look at Jade Boyer's wrapping ideas and you'll soon be buzzing with ways to wrap presents. Just make sure you use recyclable paper.